Our History
Since 2008 CEEM has driven innovation within video marketing platforms. As a privately owned UK company, CEEM has led the industry in providing video marketing tools, specialising in a core area of marketing; personalisation.

CEEM's truly innovative personalised video messaging platform transforms the way brands and organisations can "rehumanise engagement" with their target audience – internally or externally – to tens, hundreds, thousands or millions.

Initially supporting Enterprise level clients, of late, CEEM has launched products and services aim to support the needs of SME's (small & medium-sized enterprises) with subscription plans, mobile applications and new functionality. With European and Indian patents granted and published, CEEM makes authentic, personal video messaging easy, cost-effective and highly measurable with proven performance.
Our Mission
At CEEM Personal Video Messaging, our mission is to revolutionise the way brands and organisations connect with their audience.

We strive to facilitate a new era of authentic and personal communication that goes beyond mere marketing messages.

We aim to provide a platform that enables brands to connect with every individual in their target audience in a way that makes them feel valued, builds stronger relationships with their customers, foster loyalty and trust, and ultimately, drive growth.

We at CEEM aim to make this a reality for every brand and organisation, and create a world where authentic and personal communication is the norm, not the exception.
Our Vision
At CEEM Personal Video Messaging, our vision is to revolutionise the way brands and organisations communicate with their target audience by providing a truly personal and authentic experience that is highly measurable in real time.

Our platform delivers video messages directly to individuals, using a wide variety of variables to tailor each message to the recipient. By doing so, we aim to re-humanize engagement and bring brands and organisations closer to their audience, creating a deeper sense of value and care.
WHY CHOOSE US
Custom IT solutions
for your business
We've made significant investment in replacing our Service and Support systems, moving away from fragmented standard systems. We have unique capabilities in reporting, notification, responsiveness, and case management so we can help you in ways (and with a rapid response) that others simply can't equal. We're proud of this capability and we'd love to show it all to you.
PERSONALISED VIDEO MESSAGING
The Market
Globally there were estimated to be approximately 212.98 million SMEs worldwide in 2020 – statista.com: Sep 30, 2021
LinkedIn's expanded from a networking site for professionals to one of the top social media platforms with more than 740 million active users in 2020 – Linkedin Business highlights: Jan 27, 2021
Global adspend will grow by 5.6% to US$620bn in 2021 Total Available Market (TAM). In 2022, adspend will grow by 5.2% to reach US$652bn, exceeding 2019 by US$18bn, though it will be about US$70bn lower than it would have been if it had remained on its pre-pandemic track. – Zenith Optimedia :December 2020
With CEEM, you are now in control of your own dashboard that allows you to create personalised video campaigns and engage your audience directly. Your dashboard gives you the tools to create amazing campaigns. You can upload you contact details and film yourself! You can then use your videos or edit them. Once happy with your videos you are ready to send out straight to your customer database. All you have to do is follow the simple STEP BY STEP instructions to get you up and running. If at any point you need assistance, watch the helper videos or contact us here.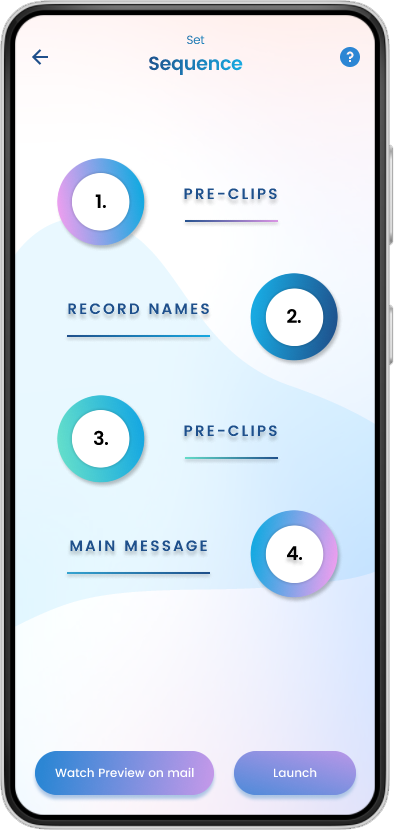 PERSONALISED VIDEO MESSAGING
Our Team
STRATEGIC PARTNERS
Added value specialist support
CEEM's strategic partners have specific specialisms and knowledge in certain areas of CEEM marketing and work as an added value resource for our clients and agencies, across all global locations.
With Strivemindz, you gain access to the most effective IT solutions, and you build feature-rich, interactive, and functional mobile apps for startups, medium-sized businesses, and large enterprises. We specialize in full-service hybrid development, including coding, UX or UI design, requirements gathering, testing, and product maintenance. Moreover, we provide our customers with the best support services to build quality-rich and fully featured applications.
+91-93583 91200
Two Fresh
Hi! We're Two Fresh.
Our expertise lies in bringing your stories to life with video production and animation. We marry this up with well thought out digital and marketing campaigns in London in order to reach and communicate with your intended audiences.
If you would like some advice or a quote on a project, please feel free to leave your details and one of our London Producers will get in touch with you as soon as possible.
T: +020 3330 0984
BBN, the world's B2B agency, is different. As business owners ourselves, we use our entrepreneurial approach to connect and understand your business. Our proven, bespoke end-to-end methodology delivered by experienced agile teams can only be truly effective for your business because our people are interdependent and genuinely connected. As a result, your marketing gets a creative, data-driven solution, that delivers global relevance with local impact. Our input in building your brand value gives you your success. It's a totally new way of thinking about B2B marketing and will transform your business.
New Business: [email protected]
General Enquiries: [email protected]
CIEDA
CIEDA is a non-profit that offers inclusive creative and marketing services across digital, video, audio and print media. We specialise in supporting non-profits and charities however our clients include likeminded brands who are also driven by the desire to be more socially inclusive and aspire to shape their organisations to become true inclusive environments.
Please contact: James Wheeler
Creative Director
Tel: +44 (0) 7858 960 090
Email: [email protected]
LocoSoco are on a mission to simplify sustainability
By delivering products and technologies with purpose, in a way that creates shared wealth
#ShiftHappens
We stock a wide range of foods, drinks, snacks, safety and hygiene products for retailers, home and businesses. We can supply your community with our range and share the profits with you.We provide tools, training and eCommerce solutions to help people, businesses and communities become more sustainable.
If you would like to know more contact us
+44 (0)203 538 0716
CASE STUDIES
Personalised Video Case Studies